Handyman Service for Biel, Bern, Neuchâtel
We do your small handiwork jobs so you save time & money
For your convenience after office hours
Book your handyman in 3 simple steps
Your all-round handyman service for a beautiful home
You've found the perfect furniture for your home – and can't wait to have it assembled.
Or you'd rather enjoy your garden than work in it.
Not in the mood for handiwork?
You may not have the tools. Or you're too busy…
Mini Jobs does small handiwork for you
We enjoy working with our hands! So we make your life easier – and you'll love the results.
Join over 100 happy customers and get in touch.
Save time and hire Mini Jobs Biel
You deserve to live in a beautiful home without paying a fortune for a handyman – or wasting precious time doing the work yourself.
Mini Jobs Biel offers you a professional and reliable handyman service for your home & garden.
For a fraction of the cost you'd have to pay for an expert.
An expert can cost 180 CHF per hour!!
Fact: You don't need an electrician to hang a lamp. Or a landscaper to mow your lawn.
Also, these jobs often take longer than you think… Avoid the shock of a 300 CHF bill for installing two lamps!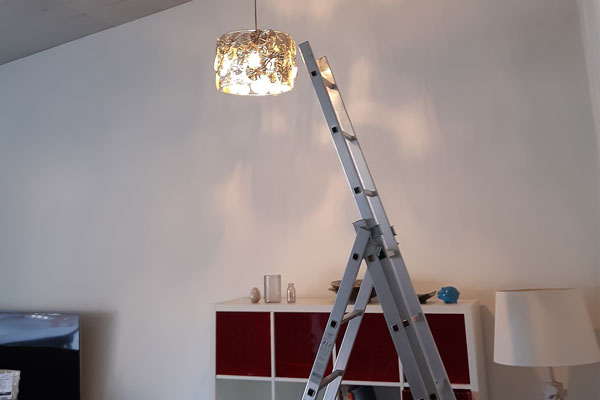 Hours saved with our handyman service
Ready to save a few hours, too?
4,97/5 Star rating from working with 100+ customers
Why choose Mini Jobs for your handiwork?
You'll love our handyman service, too
Mini Jobs is based in Biel/Bienne, BE. We do handiwork jobs as far as Bern, Neuchâtel, Delémont, Saint-Imier, and Solothurn.
If you live just outside of this zone, we may make an exception. Just ask!
Schedule a handiwork job now
Send us your favorite time slot for your handiwork – and we'll tell you when we are available.
We are very flexible, but often fully booked.
The sooner you contact us, the better your chances that your favorite time is still be available.
Use our calendar to schedule the best appointment for you.
You don't have to pay anything yet!
This is 100% risk-free. No credit card needed.
If we can't find a date for you, you can give your handiwork job to someone else.
You're in good hands with us
4.97/5 Star reviews from working with over 100 happy customers
Some ambitious projects require a specialist.
Then it's best to hire an expert – even if it costs you a lot more money.
But for many handiwork tasks, an experienced all-round handyman like Micka will do your mini job perfectly and professionally. Over 100 happy customers attest to that.
For only 30 CHF / hour.
An unbeatable price for a beautiful home and more free time.
FAQ - Things to know about our handyman service
FAQ - Practical questions about booking our handyman service